An eye on Sprüngli shop windows in Zurich
You don't have to be a gourmet or a gourmand to be tempted by the chocolates, cookies and cakes from Sprüngli.
A week does not pass by without me stopping to admire their shop windows. Sprüngli is everywhere downtown Zurich, so I don't have to go very far.
 And Sprüngli has quite a long experience, 175 years this year! It all started in 1836. For this celebration, the store is selling a Jubilee chocolate cake with different layers of chocolate; Yum! It looks irresistible.
Let's look at the specialities over a one year period:
February: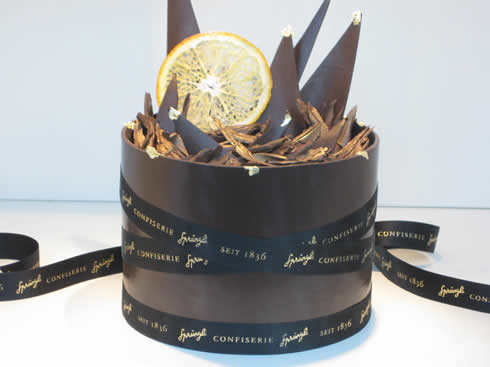 Jubilee chocolate cake from Sprüngli
Chocolate and raspberry cakes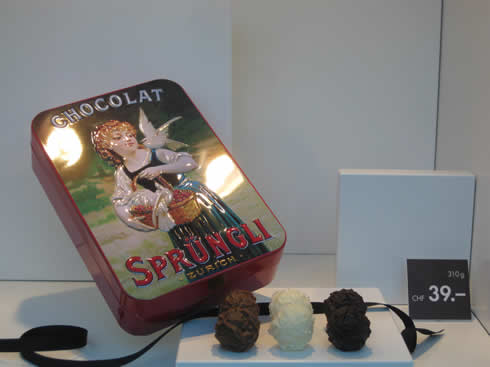 Sprüngli truffles in a nice box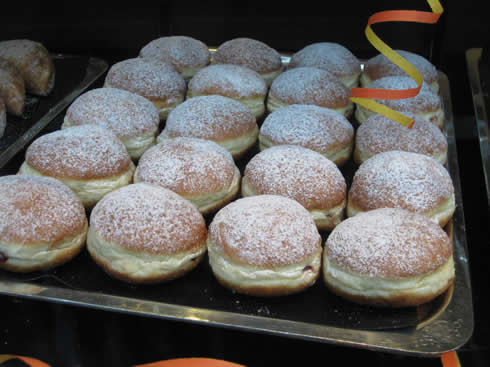 Berliners for the carnival
April: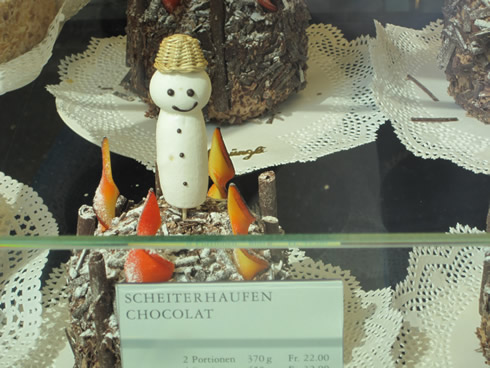 Sprüngli speciality Scheiterhaufen for Sechselaüten in April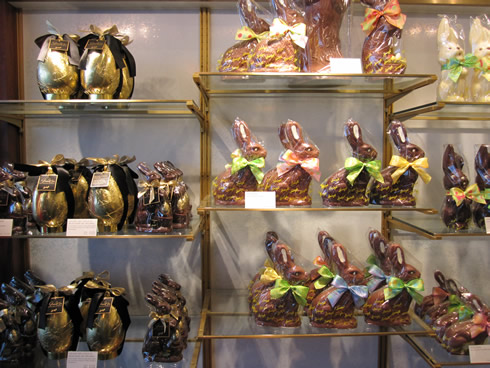 Chocolate Easter bunnies from Sprüngli
All year long: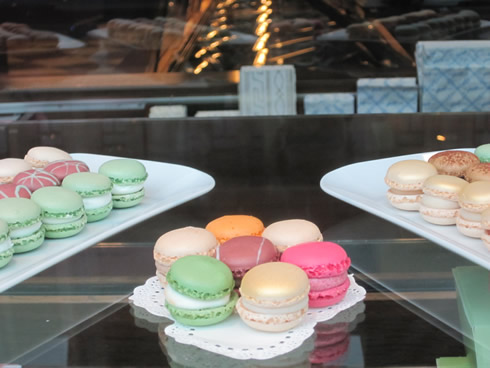 colorful macaroons, the Luxemburgerli
Summer: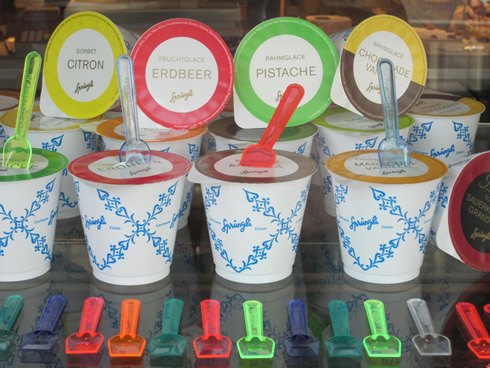 November-December: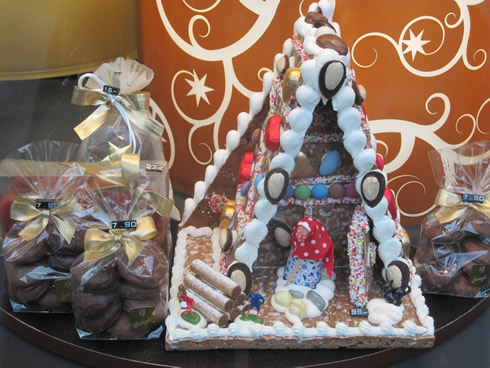 Gingerbread home – Hansel and Gretel
Christmas cookies from Sprüngli
The shops in Enge, main train station and airport are also opened on Sundays.
Tagged 175 years Sprungli, Luxemburgerli, shop windows, Sprüngli, truffles