Church of St. Charles – Karlskirche (Austria): rediscovering the frescoes
Each time I visit Vienna, a trip cannot be complete without going to Charles Church. Last time I went for Easter, this was my last sightseeing stop on my to do list. Nevertheless it was the most rewarding and beautiful time I had during that trip.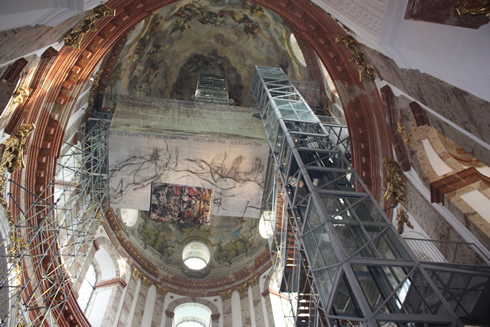 Once again I was not disappointed and had kept the best for the end.
What a magical time I had there! Since my last visit in 2000, lots had happened. A lift and a scaffold had been installed to get to the cupola, now allowing each paying visitor to see the restored frescoes.
It is truly amazing to be able to get so closed to such work of art and to see every tiny details.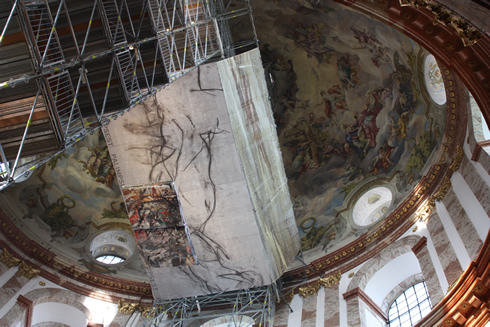 What is the style of the church?:
Baroque, almost 300 years old (started construction in 1716-1737)
How did St Charles church get its name?:
From Charles Borromeo, the saint who protected Vienna during the plague of 1713.
Who ordered the building?:
Holy Roman Emperor Charles VI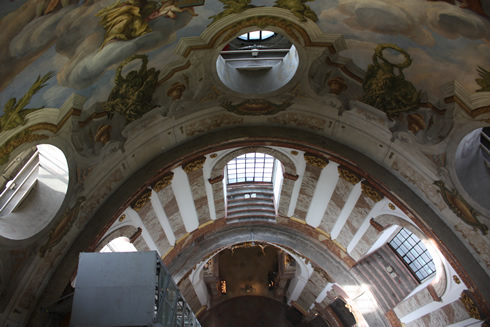 Johann Bernhard Fischer von Erlach
Joseph Emanuel Fischer von Erlach, son of Johann Fischer. He took over in 1723 when his father died.
Who painted the frescoes?:
Johann Michael Rottmayr, an Austrian painter, in his seventies at the time
What do you see in the frescoes?:
Saint Charles Borromeo, Virgin Mary, God, Archangel Michael, Marthin Luther, angels and allegories of hope, glory, faith and love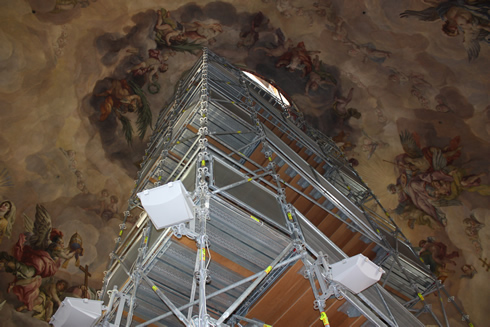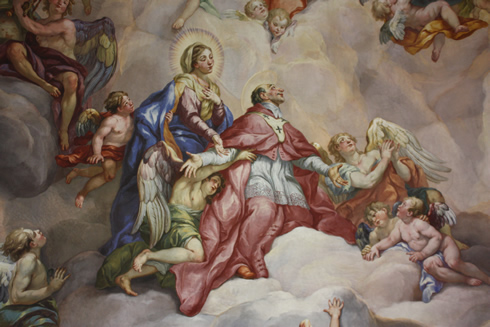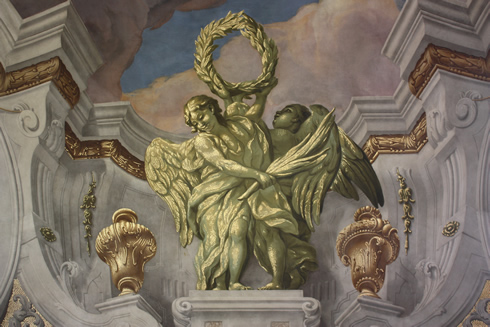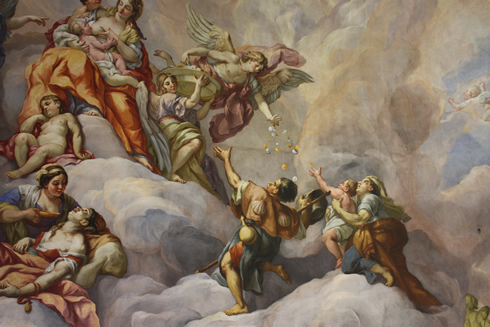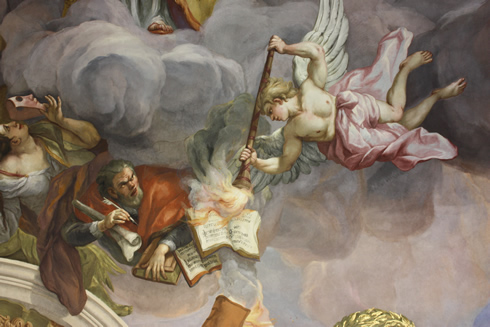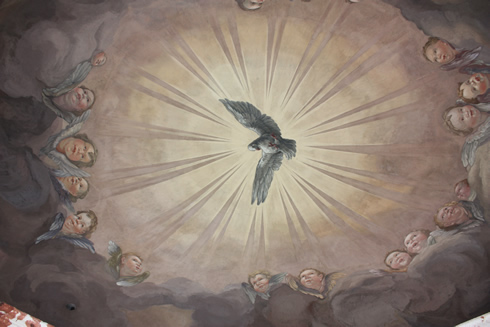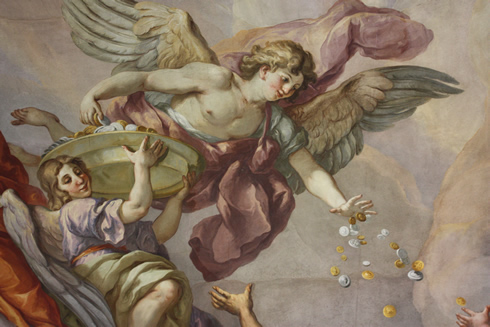 A trip to Vienna would not be complete without a stop to St Charles!
Tagged Charles Borromeo, Church of St Charles, frescoes, Karlskirche, sacred site, Vienna