Did you know?
Gotthard Tunnel: twice in the news in 2010
Friday October 15th, 2010 will be a historical date for the Gotthard tunnel in Switzerland as it will be the last cut through, the last final blow in the tunnel. There are 5 excavation sites: Erstfeld, Amsteg, Sedrun, Faido and Bodio and 93 miles (151,8 km) of tunnels. The longest, Bodio, is more than 9,3 miles (15 km) long.
This historical moment will be shown live on T.V at 2p.m.
The new tunnel, which will be in service probably in 2017, will be the longest in the world with 35 miles (57 km). For a cost of 9,5 Billion dollars and 24 Million tons of stones removed, it will reduce the time of driving from Zurich to Milan of about 1 hour.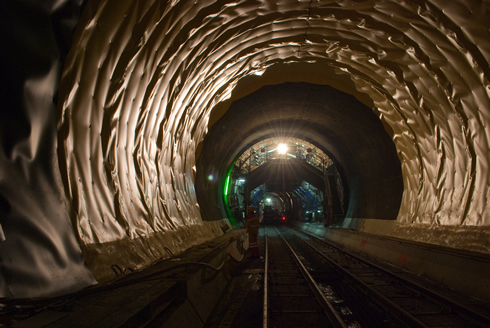 On October 1st this year, the excavation work was at 98,2 % done. The work started 18 years ago and cost the life of 8 workers.
It is not the first tunnel in the Alps. The first one in Switzerland was digged in 1708. This will be the second Gotthard Tunnel. The first one, long of 16 km (10 miles) saw the world on September 5th 1980 after 10 years of digging. So this year, it is celebrating its 30th year. Before that a Gotthard railway tunnel was built in 1882.
Taking the new Gotthard tunnel will be an experience of a lifetime I am sure!
The Cadbury Flake turned 90 years old:
The Cadbury flake came to the world for the first time in 1920 by accident when a worker at Cadbury poured too much chocolate in the mold. The chocolate went over and it started to be crumbly and flaky.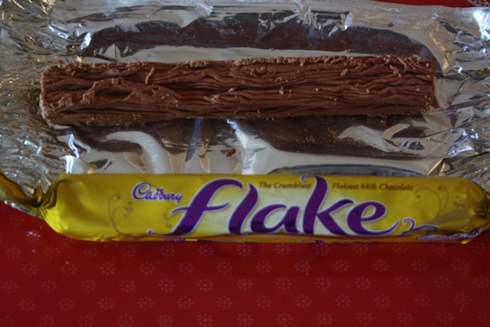 The most famous flake is the half-sized version that is served as a garnish to soft ice-cream cones, the 'Flake 99'. It arrived on the market in 1930. There are many various types from praline, dark to snow flake.
Tommy Hilfiger celebrates its 25th year anniversary:
Are you a Tommy Girl or Boy?
If you are never bought any Hilfiger clothing or products before, you may recognize the logo next time you see it: a rectangle of red and white colors around a blue line.
The American clothing designer, Tommy Hilfiger, has much to be proud of. After 25 years, he succeeded among other things in clothing, perfumes, cosmetics, bags, watches, footwear collection, bed lines, and now starts with luggage.
He started in the fashion business in the late 1960's. He later moved the business to New York city. Hilfiger is originally from New York State. When he founded the company in 1984 he only had men fashion. It took some time before he started designing for women (mid 1990's).
Hilfiger designs also for children. Plus, his capsule collection, a footwear collection is now on sale in Europe since September.
In 1999, came out Tommy Freedom for women, a fragrance with ginger and bergamot. It is my favorite scent since!
Glacier US National Park: : 100 years already!
Who has not heard of Glacier National Park, the 10th national park in America?
Inaugurated by President Taft, it saw the building of many chalets such as the Belton Chalet in 1910 and Many Glacier Hotel in 1915.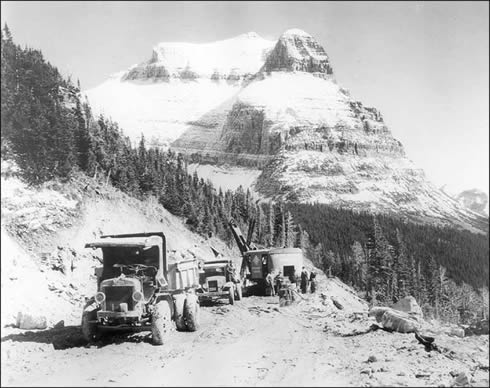 The Great Northern Railway was constructed to go to the Glacier National Park. In 1933, the Going to the Sun Road was inaugurated. It celebrated its 75th anniversary in 2008.
Glacier Park is the place to the Waterton Glacier International Peace Park.
It has been on my to do-list for a while now.
Tagged American National Parks, anniversary, Cadbury flake, designers, Glacier National Park, Gotthard Tunnel, Tommy Hilfiger