French Renaissance and Classical Gardens
Find out more about the most recognized gardens from the Renaissance garden of Villandry to the best example of Jardins à la française in Versailles.
France has recently shown greater interest in its gardens and many have been renovated. There are six times more gardens opened to visitors today than a decade ago. From the beginning of the spring to the end of the fall, both French and tourists flock alike into the public gardens.
Needless to say, the Renaissance and classical gardens are the most beloved, with thousands of entrances yearly. One look at those elegant and harmonious gardens is enough to understand why people have been fascinated with them since their conception.
The most famous are the gardens of Villandry, Chenonceau, Vaux-le-Vicomte and Versailles.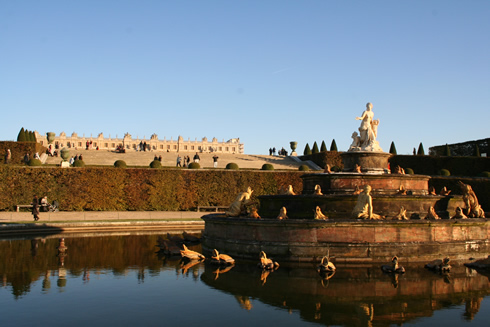 The Renaissance French Gardens
Renaissance French gardens were greatly influenced by the Italian Renaissance. Basins, fountains, terraces, parterres, grottoes and statues were found in Italian villas. France used the same ideas but brought more control over nature and added more perspective and space.
The Classical French Gardens
Later in the 17th and 18th centuries classical gardens were created for nobles and kings to demonstrate power and be enjoyed during parties. The gardens, a continuation of a castle, could be viewed from upstairs windows and main terraces. Geometrical shapes, infinite perspectives, a central axis and water were important characteristics of new jardins à la française.
Those gardens could have not been elaborated to such greatness without the tight collaboration of architects, gardeners, water engineers and sculptors. Today to keep the memory alive and maintain these large premises in adequate condition, much time and money are required.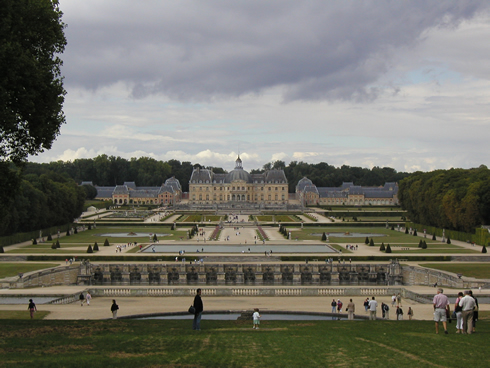 Villandry
Located on the valley of the Indre and Loire rivers, Villandry's gardens have been admired and praised since their public opening in 1920. Claimed to be the most beautiful French gardens, there are protected Unesco sites since 2005.
History of the Villandry's gardens
Villandry was built during the Renaissance for a minister of Francois I, Jean Le Breton. Originally a classic garden, the family Castellane transformed it into an English garden in the 18th century. When the family Carvallo bought it in 1906, it had been abandoned and much renovation was needed. Since 1996 the great grand son, Henri Carvallo, with 10 gardeners cares for Villandry.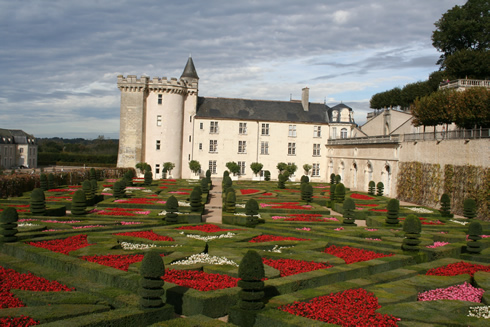 Joachim Carvallo, a Spaniard and his wife, Ann Coleman, a fortunate American, brought back the original look back of the gardens. They retired as scientists to rebuild the estate and gardens. For them, saving the patrimony was very important. Not happy with the gardens' appearance, Joachim recreated the Renaissance gardens. After much research and years of work and dedication, it paid off.
About the different gardens
Visitors are drawn back to Villandry's gardens, which are beautiful in any season. The gardens are laid out on three terraces. The potager (kitchen garden), made of nine identical box squares, is on the bottom terrace. The striking colors and shapes are unforgettable. Depending on the season, one can see orange pumpkins, red chili peppers, purple cabbages or green curly lettuces with its deep white hearts. The decorative garden, on the second level, is full of symbols. Various flower colors surrounded by heart and box hedges show four kind of love from passionate to tragic. There is also a music garden. On the last terrace stands a water garden, a more peaceful place, surrounded by a lawn and lime trees. In 2008 a sun garden opened up.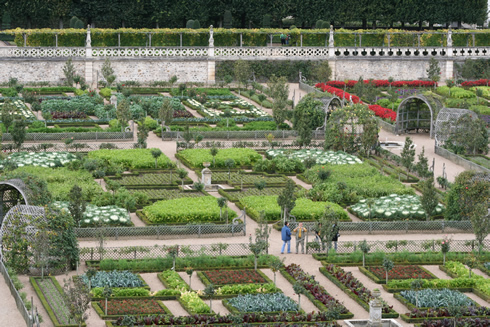 Chenonceau
Past the entrance, it is after a short walk through a majestic sycamore alley that one finally gets to see Chenonceau gardens and castle, just behind two imposing Sphinx. People come to the castle, known all over the world, for its gallery crossing the Cher river, and for its gardens.
The castle and its women          
Once owned by six different women from Diane de Poitiers to Madame Pelouze, the Renaissance gardens are today the property of the Menier Family. Chenonceau was built in 1513 for Thomas Bohier, who had a potager.
When Diane de Poitiers arrived she had the garden redone, as it was not big enough. Probably the work of Philibert Delorme, it took five years to finish. The most qualified people from the region delivered the best flowers and trees.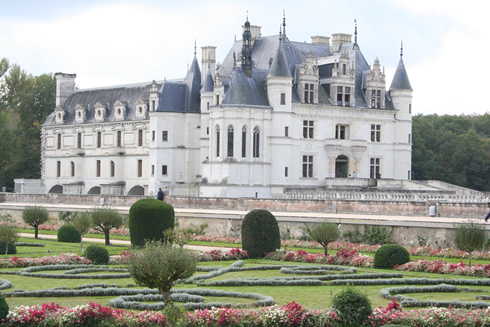 It is known as the Garden of Diane, made of eight triangle broidery parterres. Roses, flat flowerbeds, vases and a fountain make this garden, laid out on the right river bank, a magical one.
Catherine of Medicis, a garden lover, chased away Diane after the death of her husband, King Henry II. She added her own garden on the left bank. Both gardens are separated by the Marques Tower, but Catherine's is half the size of Diane's garden. Designed by the well-known architect, Bernard Palissy, visitors can wander along flat flowerbeds, lavenders, blue myosotis and boxwoods.
Don't miss the labyrinth, easily noticeable when you arrive. It was created for Catherine, then removed and recently restored.
The castle from the 18th century to the present time          
When Madame Dupin acquired Chenonceau in 1733, changes were made: fountains reappeared and new trees were planted in the main alley leading to the castle. Then, in the 19th century the family Villeneuve turned the Renaissance gardens into an English garden, later restored by Madame Pelouze.
Chenonceau has been opened to the public for more than fifty years. Beautiful bouquets, changed twice weekly, are left throughout the castle for decoration. About 130,000 plants are prepared in the potager for the gardens' flowers and the bouquets decorating the rooms.
Vaux le Vicomte                         
The Seine & Marne department is a good alternative for garden lovers. Not far from the estate of Fontainbleau and 31 miles (50 km) away from Paris, lies Vaux le Vicomte in the small village of Maincy. When one thinks of Vaux, the name of Le Nôtre immediately comes to mind.
The men who created the gardens
It all started when Nicolas Fouquet, Louis XIV finance superintendent, hired an amazing team to work on his castle and gardens. The three main men were André le Nôtre, the landscape gardener, Le Brun, the painter, and Le Vau, the architect. Vaux was very important in Le Nôtre's career and good practice for his next projects. There, Louis XIV (the Sun King) noticed his talents. The jardins à la française`s style was born in Vaux, recognized throughout the world and later copied by other monarchs.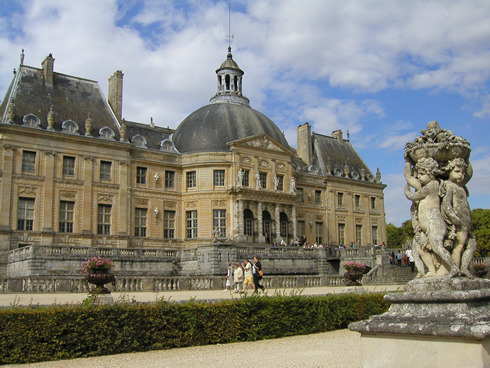 Designing the formal gardens         
The 33 hectares of formal gardens raised on terraces are elegant and well balanced and show Le Nôtre's genius. Bringing order and harmony in the gardens was his obsession. He used bosquets (groves), alleys, broidery parterres, statues, fountains, a grotto and other elements to attain his goal. For him every axis, angle and line was important. Each detail made the most beautiful and ideal garden.
Le Nôtre used optical illusions everywhere he could such as large basins, cascades and a canal to make things appear closer. One has to wander throughout the gardens to really understand distances and notice things, which were indistinguishable from the castle.
The gardens, which had been started in 1656 were completed in 1661. Not long after the party Fouquet had given to show his masterpiece, he was arrested and accused of embezzling funds; he was jailed for the reminder of his life. Left abandoned, Vaux le Vicomte was luckily restored late 1870's and is now owned by the family de Vogüé. The gardens/castle almost have 300,000 entrances yearly.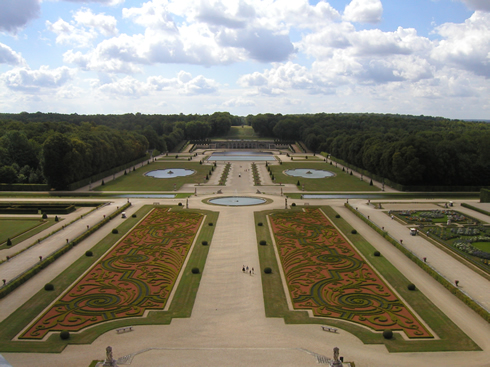 Out of the 55 statues at the time of Fouquet only 28 remain as some were either stolen or sold off. Some can be spotted in Versailles gardens, having been taken by King Louis XIV. 
Versailles  
The well-known gardens are again the work of Le Nôtre and of his team for king Louis XIV. What would have become of Versailles without Le Nôtre? Someone wrote: "Without him, Versailles would only be a fading diamond. A place without life and without magic."
The size of the gardens of Versailles         
What strikes the visitor is the size; the formal gardens cover 90 hectares. The work lasted almost four decades from 1661-1700 for a king, who loved gardens and was interested in the outside of Versailles, well before the palace became the size it is today. He even wrote a booklet to help visitors view his gardens.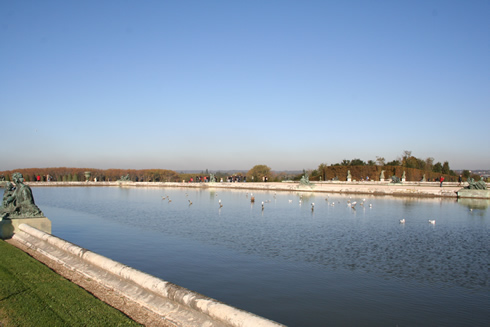 So many years to complete may seem enormous, but when the workers arrived it was a real swamp. Bringing water to the gardens took hard work, 24 miles (40 km) of underground aqueducts, many pumps, pools and a canal. Today there are more than 600 water jets, which are turned on during the Grandes Eaux (water musical spectacles) on weekends and other occasions.
About the many bosquets           
Le Nôtre incorporated groves in the gardens for shade, parties or more intimate moments. Each reserves surprises, making the place unique. The Bosquet des Rocailles (1685), considered by some the most beautiful, was his last one. Many bosquets were changed during Louis XIV's reign or renamed. Since 1991 many have been restored after devastation caused by storms. 
Versailles is a paradise for sculpture lovers, who can admire about 400 antiques. Various shaped basins can be seen throughout the gardens, but the most worthwhile are the Latone, Neptune and Apollo Basins.
According to Mansart's plans, an orangerie was built in Versailles again to show wealth.  Jean-Baptist de la Quintinie was commissioned to build a potager, which had to be as beautiful as Le Nôtre's gardens.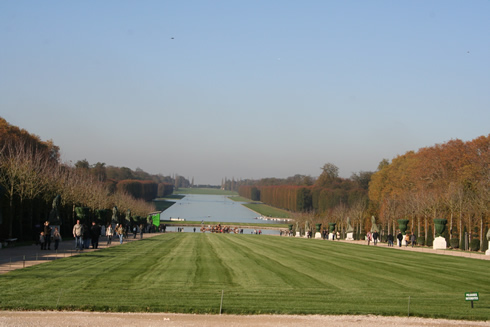 The work of the gardeners
Thanks to Pierre André Lablaude, today's chief architect for historical monuments, the gardens are shown like during Louis XIV. A team of gardeners care for pruning the 505 topiaries, weeding, planting new seeds and replanting trees. Hours are needed to make Versailles gardens a magical place in which Le Nôtre would have been proud of. 
If you have not already done so, take some time while traveling to France to visit the most well-known gardens. Rest in the bosquets, sit by the fountains and basins and wonder at the beautiful parterres de broderie. Admire what took so long to design and take hours of daily meticulous care.
           
Some garden terms:
Bosquet: bosco, meaning grove.  A small plantation of trees, reached by alleys. Very popular in jardins à la française to spend intimate moments or for entertainment. 
Jardins à la française: classic gardens also called formal or regular gardens.
Parterres: literally means "on the ground". They are short flower or small plant beds.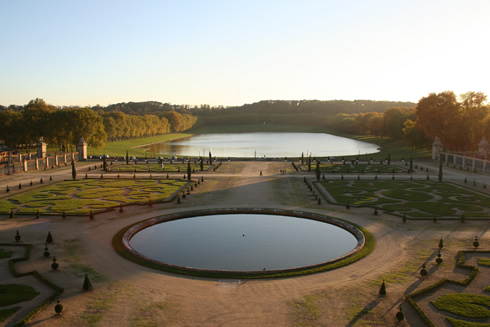 Parterres de broderie: Complex plant designs made of box, boxwood or other small plants. It looks like embroidered motifs. Parterres were in the centre of castles so that they could easily be seen and enjoyed during parties.
Potager: a kitchen garden for herbs and vegetables. It comes from the word "potage" meaning soup. Potagers were the first gardens, which existed.
Topiaries: comes from the word toparius, meaning gardener. It is the practice of controlling nature/plants. Trees such as box, boxwood, yew and cypress are pruned in different shapes mainly geometric and human. The practice was reintroduced in Italy during the Renaissance and was brought to France. Clipping is done twice yearly and requires many gardeners.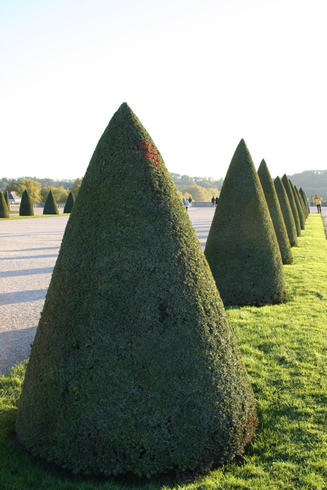 Who was André Le Nôtre?
He was the best landscape architect and royal gardner of his time. Born in 1613, he died in 1700 a fortunate man, with noble titles received from his friend, the king, Louis XIV. After an education in art, painting, architecture and landscape designs he started his gardening career in the garden of the Tuileries, helping his father. His grand father and father had also both been gardeners. His main garden projects were in the Tuileries, in Luxembourg, in Fontainbleau, in Chantilly and in Vaux, but most of his time was spent in Versailles. Known to be the father of the style "jardins à la française", his gardens are often referred to as "gardens of intelligence" and are famous for his classical designs such as water mirrors and groves.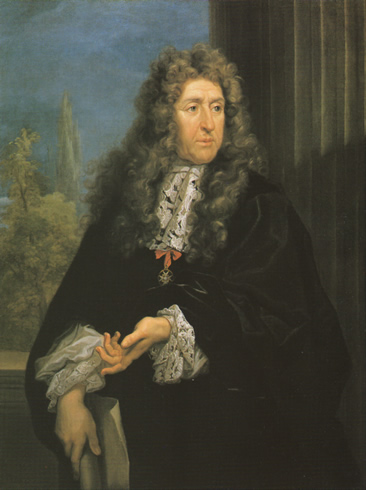 Here is more information about the gardens listed above:
Villandry
Open daily. Gardens are about 9 miles (15 km) west of Tours in the Indre et Loire department. For more info call the gardens and castle office.
Tel: 00 33 (0)2 47 50 02 09 or write to info.villandry@wanadoo.fr.
Entrance fee for gardens only: $8 (6 euros).
Tourist office "La confluence" of Villandry
Tel: 00 33 (0)2 47 50 12 66
Website: http://www.villandry-tourisme.com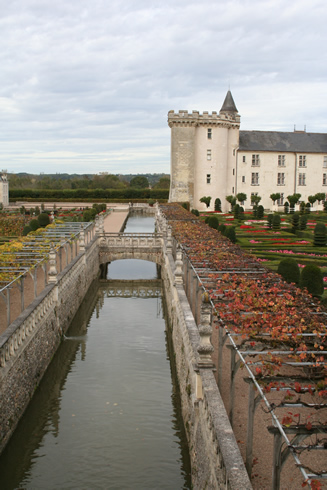 Chenonceau
The gardens are on the Cher river, 21 miles (35 km) east of Tours in the Indre and Loire department.
Entrance fee for castle and gardens: $14 (10.50 euros). You have to buy a pass for the castle/gardens. Free for children under 7.
For opening hours call 00 33 (0)2 47 23 90 07
email the castle info@chenonceau.com
For more check their site www.chenonceau.com
Also contact  the Tourist Office of Chenonceaux
1, rue Bretonneau  37150 CHENONCEAUX
Tel: 00 33 (0)2 47 23 94 45 or their website:
www.chenonceaux-blere-tourisme.com
Vaux-le-Vicomte
The gardens of Vaux le Vicomte are found in the small village of Maincy in the Seine et Marne department.
Entrance fee for gardens, castle, exhibit: $ 18.60 (14 euros). Gardens only: $10.70 (8 euros).
Open daily except Wednesdays from March 27th to Nov 7th and daily in July and August.
For further details:
call 00 33 (0) 1 64 14 41 90
email the castle: to chateau@vaux-le-vicomte.com
Activities in the gardens: candlelight evenings and fountain shows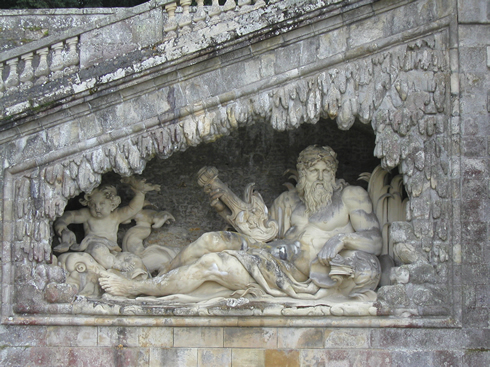 Versailles
Gardens lie in the department of the Yvelines, south west of Paris, reachable with RER ligne C. Open daily from 8.am till sunset.
Entrance fee: palace $20 (15 euros) and for everything $24 (18 euros).
Gardens are free except during the weekends from April – September.
For additional information or times of the Grandes Eaux and Musical Gardens shows call Tel: 00 33 (0) 1 30 83 78 00 or write to accueil.public@chateauversailles.fr
Also contact the tourist office of Versailles:
2 avenue de Paris, 78000 VERSAILLES
Tel: 00 33 (0) 1 39 24 88 88
Website:  www.versailles-tourisme.com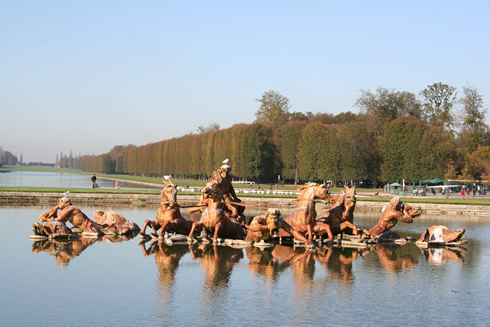 Tagged Bosquets, Chenonceau, Classical gardens, France, gardens, History of gardens, Jardins à la Francaise, Joachim Carvallo, Le Notre, Renaissance, Topiaries, Vaux le Vicomte, Versailles, Villandry