Great Falls, Montana for the Christmas holidays
Who said someone needs to be in a large city to have fun? If you are visiting the State of Montana for the Christmas holidays and are staying in Great Falls, you will have plenty of things to do.
If you love the outdoors, then it is even better. One important thing is to dress up for the cold weather as the temperatures can be rather freezing during the months of December and January. So, bundle up and enjoy the great Montana outdoors around Great Falls. Go warm up in a bar, grab a lunch in an American diner or visit a museum.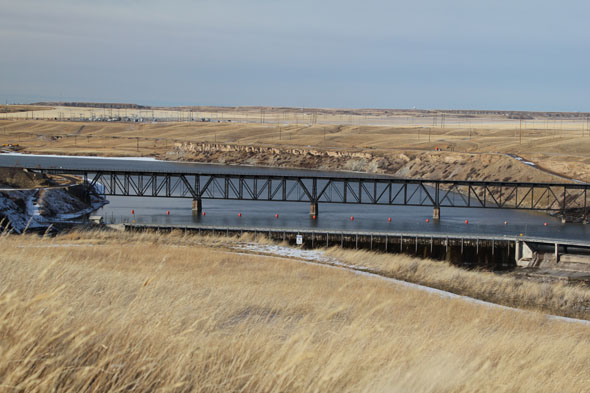 So what can you do in and around Great Falls, the largest city in Northern Montana?
In Great Falls
Visit the city's best known museum, the Charles M. Russell museum. It contains an amazing collection of Far West Art especially of the painter Charles Russell. It hosts many activities for children. Where is it? At 4th Avenue North & 13th Street North
Watch the Christmas and city lights: drive around the city at night and stop by the Overlook park to watch the city lights or the bridge with blue lights on the 9th street. Wander through the streets downtown, where many people have decorated their home with gingerbread, candy canes, Santa Claus, deer, snowmen and much more.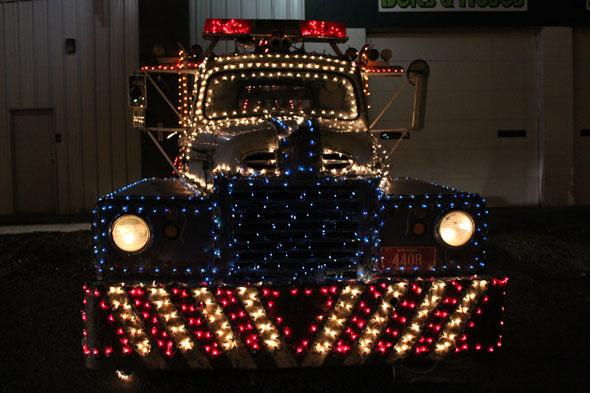 Walk in the Giant Springs Heritage State Park and on the River Edge Trail: visit the trout hatchery and take a look at the smallest river in world. Wander on the nice paths along the river. It has amazing views of the falls.
Visit the Ursuline Center, a Christian retreat center, celebrating its 100th anniversary.
Go to the Lewis and Clark National Historic Trail Interpretive center: you will learn about the explorers, their trip along the Missouri river in the 1800's, the Indians and of course the bison.
Enjoy a romantic sunset over the Missouri river.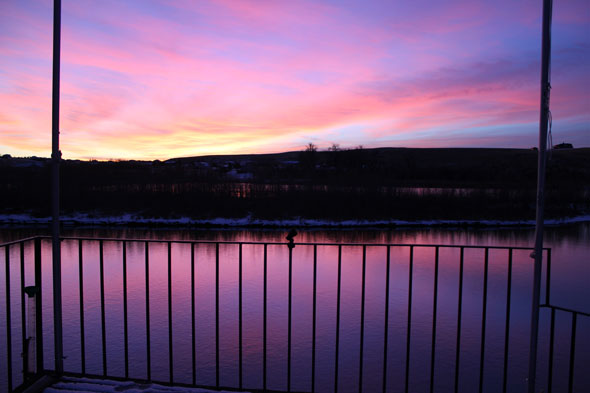 Outside of Great Falls
Drive to the Little Belt area to enjoy the great outdoors, the ranches, the American farms, the horses running in the prairies…
Visit the First Peoples Buffalo Jump State Park near Ulm: see what happened to the bison on the Buffalo Jump and walk along the park trails.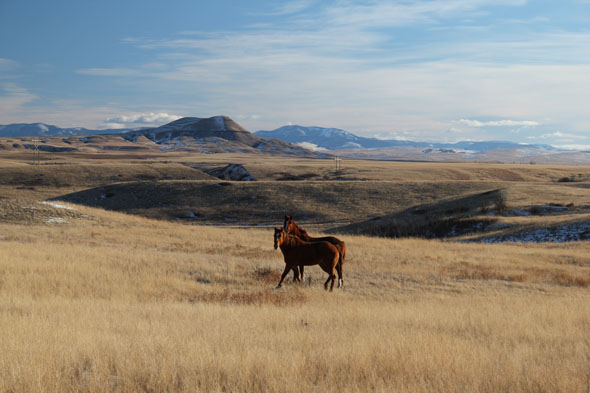 Go visit a Hutterites colony near Ulm and enjoy the nearby view of the Square Butte.
Drive to Showdown for a day of skiing: it has 34 runs with one of two mile length.
Enjoy the Big Sky Country!
Tagged Charles M. Russell, First Peoples Buffalo Jump State Park, Giant Springs, Great Falls, Hutterites, Lewis & Clark, Montana, River Edge Trail, Showdown, United States, Ursuline Center