Hameau Albert 1er Restaurant in Relais Chateaux, Chamonix (France)
Once staying for one week in Chamonix, my hushand surprised me and brought me to this amazing restaurant. It has 2 stars in the Michelin Guide.
Pierre Maillet is the Chef of this over 100 years old's hameau.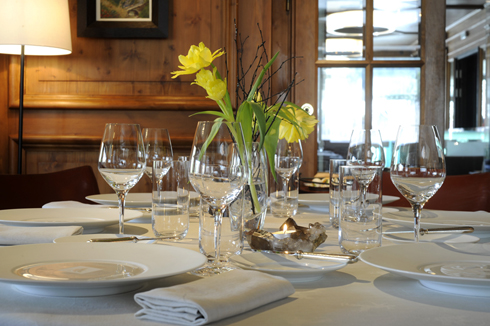 No matter what you try, the escargots, fine pastry or a dish from the Savoy region, you will remember this place for ever.