Moët & Chandon side by side with Roger Federer
Before when you thought of Moët & Chandon, you probably thought of France, good Champagne and luxury sparkling wines, but now you will certainly add Roger Federer to the list!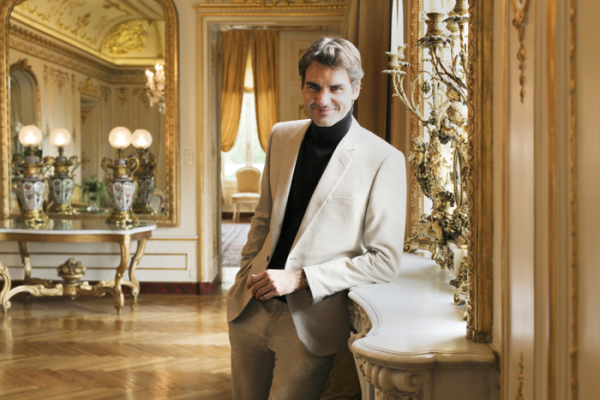 It is no longer a secret as since the end November, Swiss tennis champion Roger Federer (ATP 2) is now the official ambassador of one of the most well-known French Champagnes, Moët & Chandon. Before him it was the American actress and singer Scarlett Johansson, who used to be the first ambassador of the brand.
When Moët & Chandon and Roger Federer started a partnership this year, Federer visited the famous vineyards in Epernay and the domaine of Montaigu in the Moët & Chandon Estate. In the fall he went down to the cellars in the Reserve of Grands Millesimes. The winery is known to have 28 km of cellars, which are built deep down between 10 to 30 meters! Federer also spent time in the Trianon house, a famous residence, which welcomed along the years many important guests such as the Emperor Napoléon. The grand-son of the founder, Jean-Rémy Moët, had it built for his daughter Adélaide between 1805 & 1817.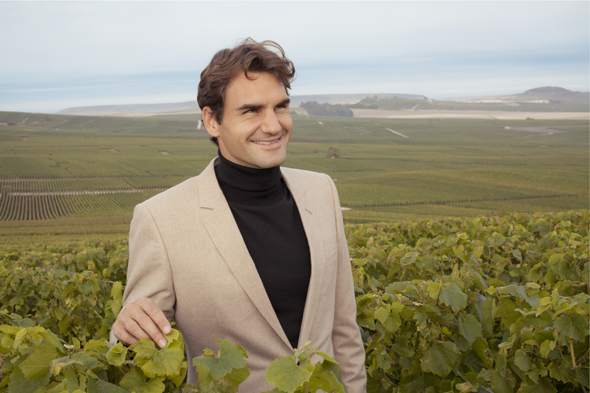 Moët & Chandon has been a successful brand of Champagne in Eastern France since it started in 1743 with a total revenue of 1.2 billion euros in 2011. It is owned by the French group Louis Vuitton Moët Hennessy, who also produces other well-known Champagne brands such as Veuve-Clicquot, Krug, Hennessy and Dom-Pérignon.
The sparkling wine Moët & Chandon was once only called Moët. It changed when the grand-son of the founder, Jean-Rémy Moët, at his retirement gave up the company to this son, Victor Moët, and his son-in-law, Pierre Gabriel Chandon, husband of Adélaide Moët. Jean-Rémy had him-self received the family business from his grand-father, Claude Moët in 1792.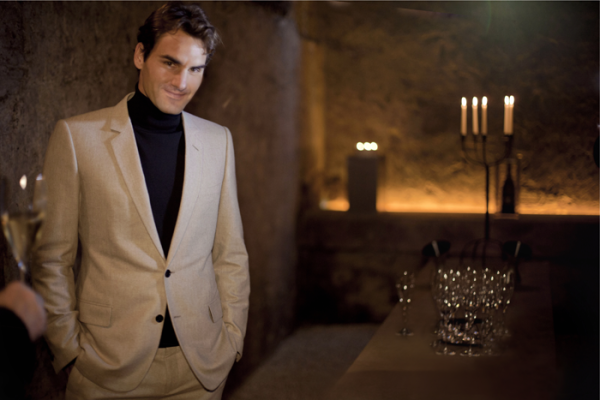 For the officials of the brand, it was clear when it was time to select their new brand ambassador. Roger Federer is "the absolute natural match for Moët & Chandon, the universal symbol of global success and eternal style."
The official video has been online only a few days and has been already viewed over 49,500 times!
Tagged Champagne, Chandon, Dom Pérignon, Eastern France, Epernay, estate, France, Moët & Chandon, Roger Federer, tennis, winery