Ruinart Champagne and Georgia Russell at ART BASEL
Art Basel, the world premier art shows for Modern and Contemporary works, is opening today. Four the next four days the fair will feature the works of 300 galleries. Numerous artists and guests are expected for its 44th edition. Art Basel has also shows in Miami Beach and Hong Kong.
Who could not be the best official Champagne partner than the first champagne house, Ruinart! A Benedictine monk, Dom Thierry Ruinart, founded the champagne in 1729 in Reims. Since its beginning the House of Ruinart has always cared for the quality of its champagne and harvested the finest Chardonnay grapes. The Gallo-Roman chalk quarries, where the bottles are kept, are a World Heritage site since 1931.
Ruinart participates in many art fairs around the world and is proud to work closely with artists. In Basel it likes to invite one artist, whose work is shown at the VIP lounge during the fair. This year the artist chosen is the Scottish artist, Georgia Russell.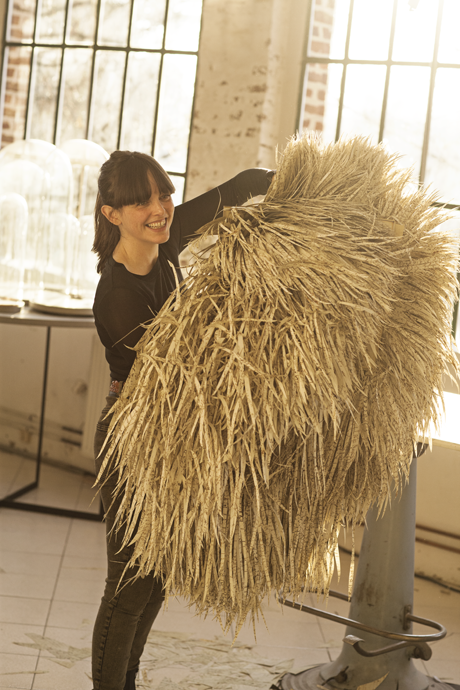 Born in 1974, Russell is a visual artist, who graduated from the Royal College of Art in London. She is fascinated by old books and photographs and uses the scalpel as her main tool to create and sculpt. Her works has been shown in many fairs and museums in France, England, Canada and the United States.
For Ruinart she recently created two amazing artworks. One is Le Grand Livre and the other one a white ornament piece. The artist was inspired after a visit to the Ruinart's chalk cellars. With her book she pays tribute to the book where Nicolas Ruinart started recording the history of the champagne house in 1729. With her white ornament she wraps beautifully the bottle of Blanc de Blancs.
For more information visit Ruinart and ART Basel (June 19th-22nd) websites.
Tagged ART basel, Champagne, contemporary art, drinks, Georgia RUSSELL, Ruinart, sparkling wines