RUSH opened the Zurich Film Festival
Last night in front of 750 guests from the fields of culture, show business, sport, politics and economics, the 9th Zurich Film Festival started.
Some of the guests were Markus Imboden, Viktor Giacobbo, Julia Jentsch, Melanie Winiger, Nadine Vinzenz, Ronaldo, Didier Cuche, Dieter Meier, Michael Steiner, State Councillor Felix Gutzwiller, Urs Rohner and Beat Curti.
But this is not all. Of course the President of the Jury, Marc Forster, and other member of the juries like Veronica Ferres, Melissa Leo and Carlos Leal were also there.
After a glamorous time on the green carpet all guests met in the Corso 1 cinema at 8:00 p.m. and listened to opening speeches held by the festival's co-directors Nadja Schildknecht and Karl Spoerri, the Zurich's Mayor Corine Mauch. and the Culture Minister, Alain Berset.
"The Zurich Film Festival offers a broad spectrum of international and, most particularly, German-language productions. The festival's focus on emerging directing and screenwriting talent ensures a continual fresh wind," said Alain Berset.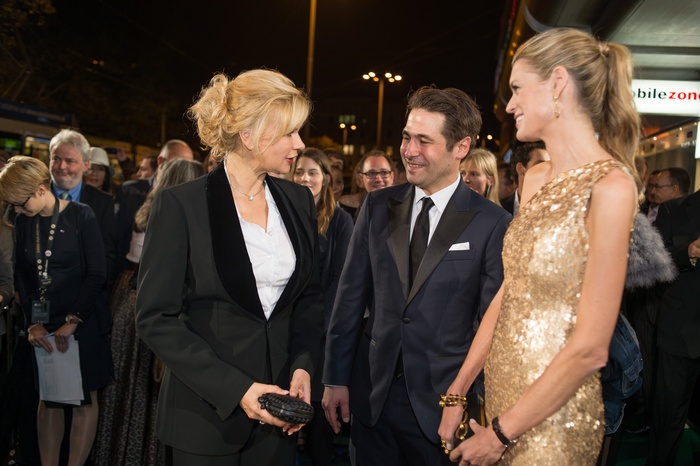 As for Karl Spoerri he said "almost every filmmaker will attend in person. In addition to the many big names, the ZFF remains first and foremost as a place of discoveries."
It is in the presence of the main actor of RUSH, Daniel Brühl, (playing Niki Lauda), the stuntman, Mauro Pane, (playing Brühl's double in the film), the screenplay writer, Peter Morgan, and the producer, Brian Oliver, that the festival's opening film started.
RUSH, directed by American Ron Howard, is an entertaining racing drama between two Formule 1 rivals, Niki Lauda and James Hunt. The movie focusses on the year 1976 when Lauda had his tragic racing accident.
The film shows "the golden age of formula 1 racing and a human duel between true heroes," said Karl Spörri.
Source: Press release