Unforgettable trip in the Davos and Klosters region
When beautiful mountains, interesting architecture and following famous writers make the best vacation you can have:
A couple of days ago, I was still enjoying the Davos sun, relaxing in the high altitude in a historical hotel and hiking along the winter paths of the region while contemplating at the numerous snowy peaks.
See some of my favorite photos:
Waldhotel in Davos and villa:
The Waldhotel used to be a sanatorium. On the foreground is a house, where writers such as Thomas Mann, Arthur Doyle and Robert Louis Stevenson stayed.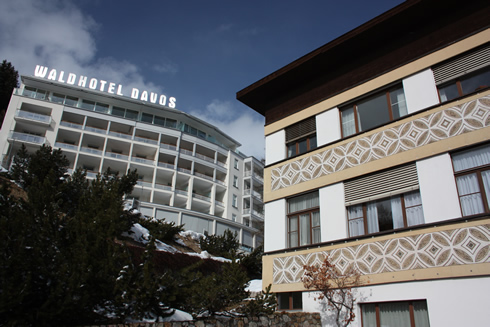 Mountain hotel Schatzalp:
The Schatzalp used to be a sanatorium. It is only reachable via cable car. Next to the concierge is the magnificent dining room.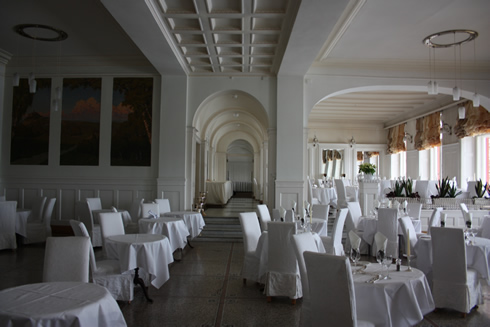 Dining room on the ground floor of the Hotel Schazalp
Davos from the Hohe Promenade trail:
Wow! Davos is really beautiful from the upper trail after snowfall!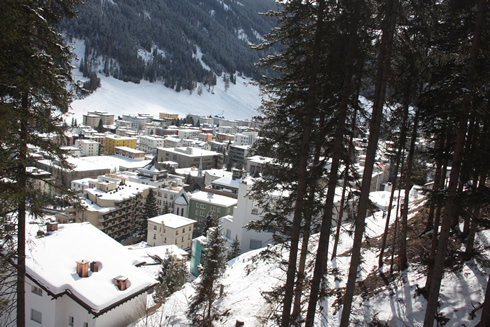 View from a trail, Hohe Promenade
Interesting buildings up next to the Waldhotel: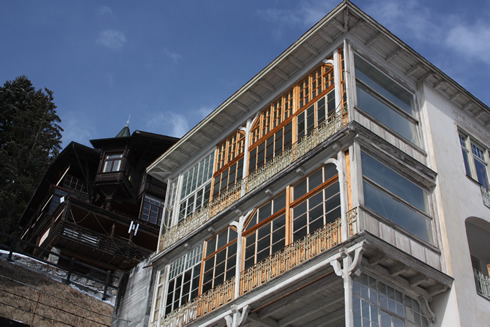 Old buildings near the Waldhotel in Davos
Thomas Mann Trail scenery: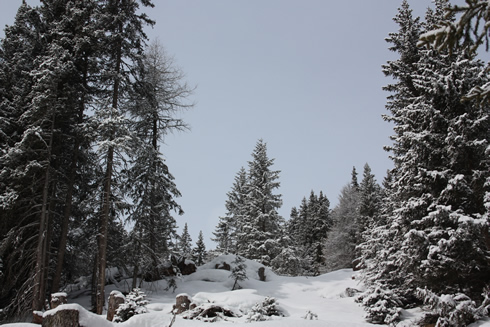 Trees after snowfall on the Thomas Mann trail
Winter wonderland panorama at Pischa: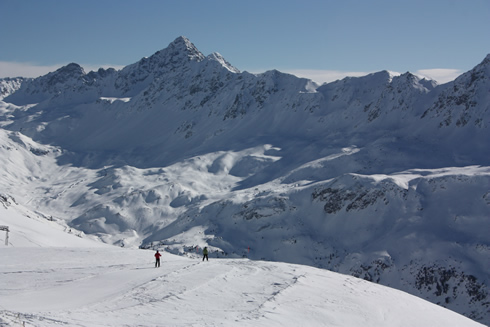 Skiers at Pischa near the gondola, Davos region
Summits of Klosters Madrisa:
It was quite difficult to find the gondola for Madrisa land. Once we found it, it was a dream come true. Marvellous, sunny and all you need for a great skiing and amusement for kids.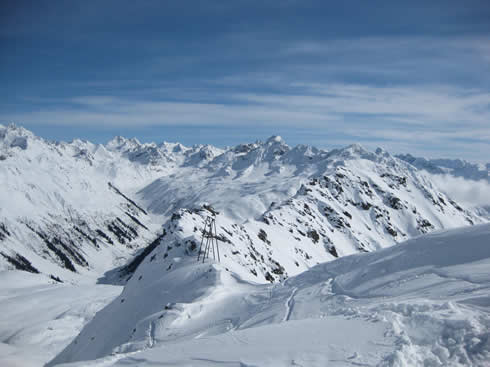 Klosters Madrisa:
This is a shot I took while going up on a hiking trail on Madrisa land. Leaving the gondola, go up behind the restaurant. You will be following skiers and snowboarders.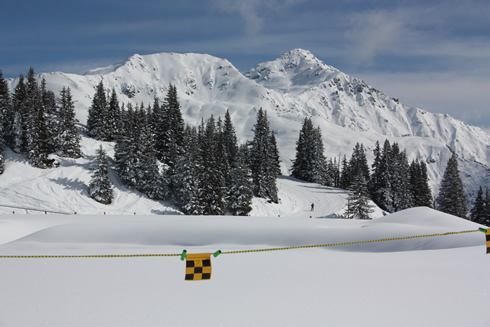 Mountainous panorama at Klosters Madrisa near Davos
Can't wait until my next vacation in Davos!
Tagged Davos, hiking, Klosters, Madria, Mountains, sanatoriums, Schatzalp, Switzerland, Thomas Mann