Family Travels: Vienna with children (Austria) – 5 Fun activities
No matter when you visit the Austrian capital, there will always be activities for the children.
Here are a few things to do:
Visit the Schönbrunn Zoo (Tiergarten)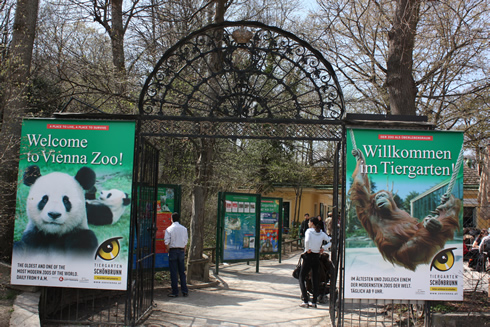 In the park of Schönbrunn in Vienna you will find the oldest zoo in Europe. There has been a ménagerie in the castle premises since 1752 and it opened to the public in 1778.
The Viennese zoo is the home of many animals such as giraffes, elephants, bisons, pandas, koalas but also endangered species such as the Bagatur turtle. The zoo reported to have bred one turtle recently. Out of the 10 Bagatur turtles in 2010 in the world, 6 can be seen there.
Pricing: 14 euros for adults, 6 euros fo children and free under the age of 6.
Where to: in park Schönbrunn
Take tram 10,58,60 to Hietzing or train U4.
For more info visit their website.
Wander through the Schönbrunn Palmenhouse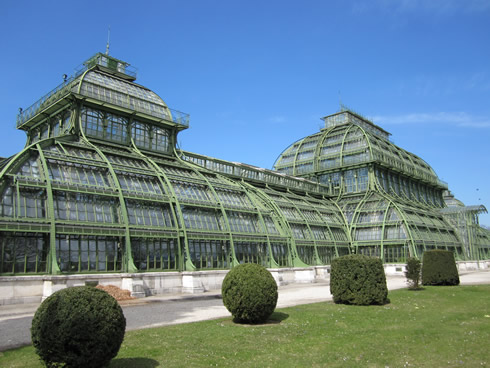 The outside glass-iron architecture is quite amazing. Built from the architect Franz Xaver Segenschmid for the emperor Franz Joseph I in 1882, it was renovated 20 years ago. It is made with 45.000 pieces of glass.
You will go through 3 greenhouses and see beautiful palm, exotic flowers and trees.
Where: near the Schönbrunn zoo in the park
Look at butterflies at the Tropical Butterfly House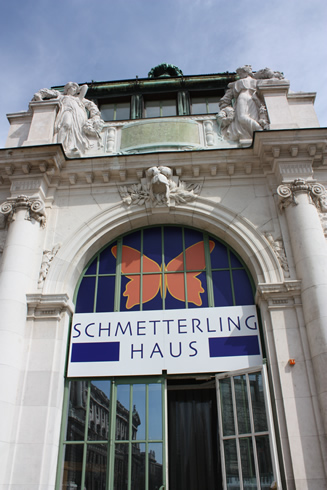 Children will love the colourful and varied butterflies flying above their head.
How many butterlies: 400
Where: at the Palm house in the Burggarten (Hofburg Vienna)
Pricing: 5 euros for adults and 3 euros for children
Go to a playground in the city or on the Donau Island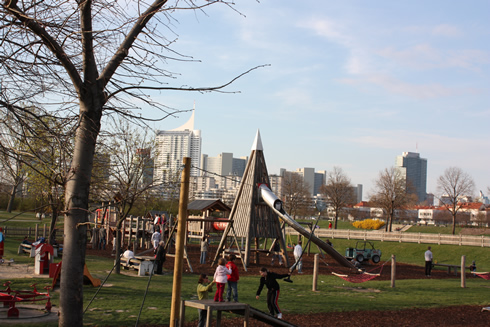 I was amazed at how many playgrounds Vienna has. There is a big one on the Donau Island near the bridge.
Take rides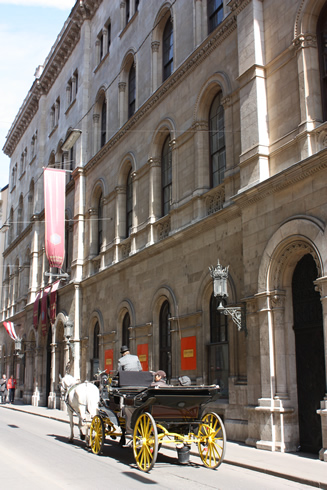 If you don't want to walk everywhere in Vienna, why not trying a horse carriage ride in a fiaker or the sightseeing bus?
The fiakers are very popular in the downtown of Vienna and also in the park of Schönbrunn. It is very practical with children who get tired easily. Rides go from 20 to 40 minutes. You should count at least 40 euros for a ride depending on the length.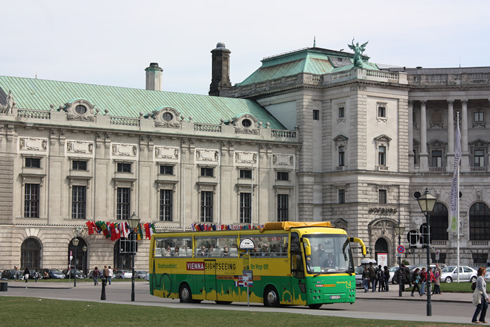 The Vienna sightseeing tour has been working for almost 40 years and in 7 languages.
Check out their website.
Tagged activities in Vienna, family travels, Schönbrunn, Vienna