Let's visit the magical Christmas Markets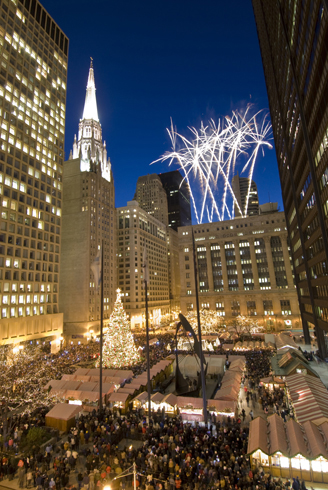 Do you want to visit Christmas markets this year? Would you like to bring your children to a market you used to go to while you were a child?
If you haven't bought a train or a airline ticket, it is not too late. But don't wait too long. If you probably can always find a way to reach your destination, hotels get booked early for that time of the year and especially if you are planning to go to a small village or city.
So, where should you go?
Here is a list of some beautiful Christmas markets in Europe and USA:
Austria
Innsbruck: November 15th to January 6th
Vienna: November 19th to December 26th
England
Oxford: December 2d to December 18th
France
Colmar: November 24th o December 31st
Lyon Place Carnot: November 25th to December 24th
Paris (Place St Sulpice, St Germain des Près, Champs Elysées, Monpartnasse): November 23d to January 2d, 2012
Strasbourg: November 26th to December 31st
Germany
Berlin: November 22d to December 31st – biggest market in Spandau
Dresden: November 24th to December 24th – with traditional Stollen
Frankfurt: November 23d to December 22d
Heidelberg: November 23d to December 22d
Munich: November 25th to December 24th – enjoy Christmas on the Marienplatz
Nüremberg: November 25th to December 24th – try out the Lebkuchen
Italy
Rome: November 26th to January 6th
Switzerland
Basel: November 24th to December 23d
Montreux: November 24th to December 24th
Zurich: November 17th to December 31st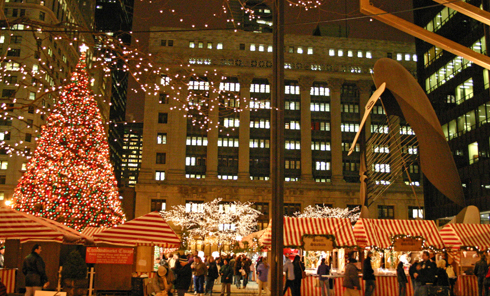 USA
Chicago Christkindelmarkt: November 23rd to December 24th – it celebrated last year its 15th anniversary and is the biggest Christmas market in America – Located on the Daley Plaza – Number of visitors went from 300,000 in 1996 to 1 million! Visit the Children's Lantern Parade on St. Martin's day (first Friday of December). Some vendors come from Germany to sell their treats.
Don't miss the tree lighting ceremony this Wednesday, Nov. 23rd at 4:30p.m.
How to travel to the European Christmas markets?
Check out Rail Europe here. It has a list of  their ten favorite markets from Lille in France to Copenhagen in Denmark. If you would like to go somewhere else, key in your destination to find out how to get their and the price of the fare.
Great Thanks to Alicia Weippert from German American Services, Inc, who sent me pictures and information about the Chicago Christmas Market. 
http://www.christkindlmarket.com/
Tagged Chicago, Christkendelmarkt, Christmas, christmas markets, Colmar, France, Germany, Lebkuchen, Markets, Rail Europe, Stollen, Strasbourg, Switzerland, Zurich