Gotthard Swissmas Bang Tour 2014
Gotthard will be stopping in their homeland Switzerland this month for five concerts. The Swissmas Bang Tour will take place just before their South American tour.
The most known Swiss band started a world tour in April this year. They have been touring across North and South Europe and Japan with their newest album called "BANG". The album was released two years after "FIREBIRTH" and jumped right away Nbr 1 in the Swiss album chart.
In Switzerland Nic Maeder (vocals), Leo Leoni, Freddy Scherer, Hena Habbeger and Marc Lynn have invited the Swiss Pop singer Baschi (except for Neuchatel).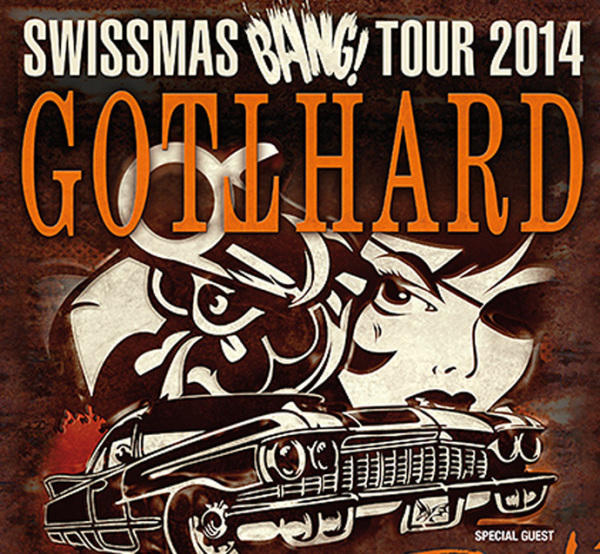 Here are the Swissmas Bang concert dates:
Nov 21th: Chur Stadthalle
Nov 22nd: Winterthur Eishalle
Nov 28th: Baar Waldmannhalle
Nov 29th: Neuchatel Patinoire du Littoral
With their 14th album "BANG", the hard rock group will surely be rocking more than ever!
To buy tickets please see here.
Tagged Bang, Gotthard, music, Swiss rock band, Swissmas Bang Tour